If you need more security at your property, there are many ways to get what you need. One of the best ways to better secure your property is with an automatic gate. This special gate has awesome features that allow you to control the flow of traffic on your property, monitor guests, and more. The gates work well at both residential and commercial properties. If you need more property protection at your home or business, continue reading to learn why we recommend automatic gate installation. We think that you will agree with our assessment of things when you have finished reading this article.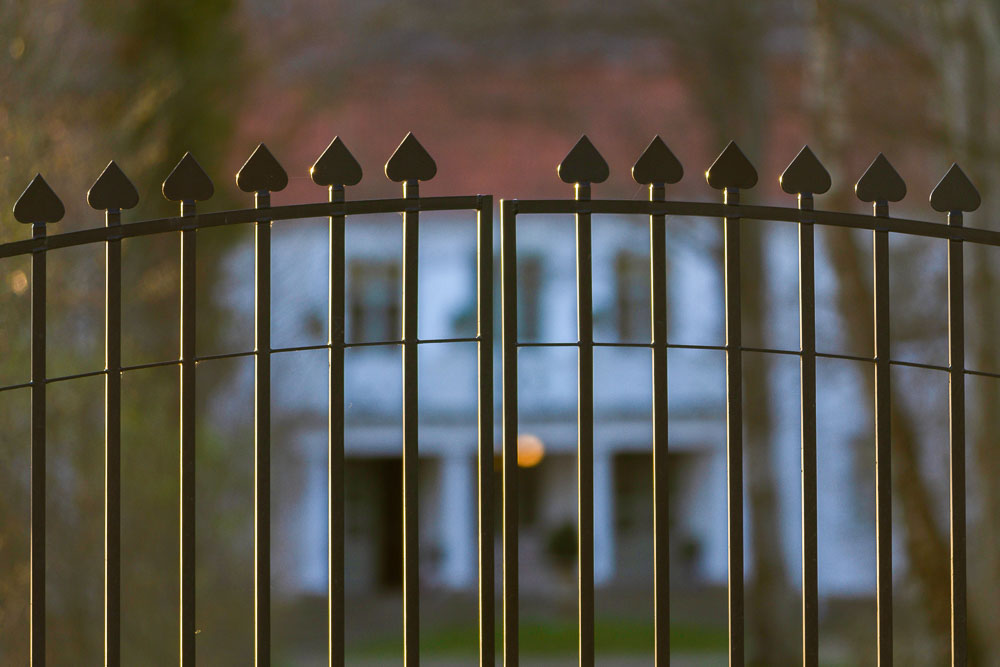 Automatic gates are one of the most popular types of gates for your Denver properties. The gates offer top-notch security for a business or a home, come in assorted styles to match your property, and can be opened in various ways to better accommodate your needs. If you need more security, safety, and confidence at your home or business, automatic gates offer the perfect solution.
Their popularity continues to increase as more homeowners realize the awesome benefits they offer compared to other fencing options. Automatic gates are convenient, secure, and control the flow of traffic to and from your property. Plus, with several styles of automatic gates in Denver, each family can choose what works best for their home.
The following list of three popular types of automatic gates provides information that can help you make the best decision when choosing the right style for your property.
Slide Gates
Slide gates are the most popular style of automatic gates available for residential homes. If you want to go with what's popular, this gate style is the option that you want. Some people call them rolling gates or even V-track gates but we prefer the simple title; call them what you wish. This gate has rollers on the bottom to provide support and aid in its movement. Some slide gates require a metal track to be installed at the bottom to help them slide better. This is pretty simple to install in just a few minutes. With these things installed, the gate rolls seamlessly from back to forth.
The gates work great at both residential and commercial locations, so you are secure wherever you go. Their strength is what appeals to many business owners. Since the gates are harder to force open and have less vulnerable points than a swing gate, business owners feel peace of mind after sliding gate installation.
Any business owner or homeowner can choose slide gates in Denver for their property with confidence. They work at properties with small spaces and do wonders on larger properties. The gates work great on steep inclines as well. You can install a slide gate and eliminate the need to have the ground leveled, which can cost a large sum of money.
With the plethora of style choices, matching the gate to your current design scheme is so simple. If you want something basic or prefer something eccentric that stands out in the neighborhood, slide gates give you the freedom to choose what works best for your needs.
Swing Gates
Easy-to-install, attractive, and designed with top-notch security in mind, Automatic Swing Gates are another top choice for homeowners. The simple gates are easy to operate, featuring two doors on each side. When the door is open or closed, both doors swing in the same direction.
The gate is easy to use, durable and strong, but it's also affordable. Money does not grow on trees. So often we sacrifice quality for price when it should not be this way. Swing gates give you the chance to get the best of both worlds.
What about design? Don't worry about finding swing gates that you like. With a plethora of designs and styles, any homeowner can find the perfect option for their property.
Homeowners use an underground or pillar-mounted system to install an automatic swing gate. The biggest disadvantage of a swing gate is the space that it requires. Without a large and flat driveway area, swing gate installation in Denver may be impossible. This gate style needs a lot of space because of its operation style.
Vertical Lift Gates
If the style is not your biggest concern, consider Vertical Lift Gates. They aren't the best-looking automatic gates you'll ever lay eyes on but they certainly deliver in terms of security and functionality. The gate style is one of the newest to join the list of options and for many home and business owners, it's the ideal choice.
The vertical lift gate in Denver works great on properties with limited space. If your property lacks the space for a slide or swing automatic gate, then a Vertical Lift Gate certainly comes to the rescue. With vertical support tower installation, you are ready to install the liftgate in even the rightest of spaces. The support tower allows the gate to move up and down.
Consider the height of vehicles when deciding if vertical lift gates are best for your home. You can get the gates in many sizes but need to ensure that it lifts high enough to provide vehicles enough room to pass through. Imagine the frustration of installing the vertical gate only to learn the vehicles won't fit through them!
How to Choose Automatic Gates in Denver Best for Your Home
Choosing the right automatic gate for your home or business is challenging. There are many factors to consider before purchase, like the cost of the automatic gate and its price. Automatic gates in Denver are costly, as are the installation costs. Choose the right gate from the start to eliminate wasted money and time.
Use the following criteria to help select the best automatic gate in Denver for your property.
Cost: Automatic gates in Denver vary in price based on factors like style, size, and aesthetics. Never search for gates before setting a budget. When you have a pre-set budget, it eases the selection process and eliminates much of the stress you would experience otherwise.
Space Restrictions: The most important consideration to keep in mind before automatic gate installation is the available space on your property. Ground systems require more space behind the gate when it is opened, which means you need the available space on your property. On average, you need a minimum of 180 mm between the opening and the gate.
Aesthetics: Not all automatic gates offer aesthetic appeal and for some property owners, that is perfectly acceptable since they only want the added security that it offers. These property owners appreciate the affordability and the money they can save. If aesthetics are important, however, do not pick the first gate you find. Instead, take time to research options to find a gate that coincides with your design and aesthetic needs. Not all automatic gates are created equally.
Maintenance: As mentioned, automatic gates in Denver require maintenance and upkeep to prevent issues like rust, weather damage, and broken/worn-out parts and pieces. Consider the type of maintenance the automatic gate of interest requires during the selection process. Some automatic gates need more maintenance and upkeep than others. Additionally, upkeep costs more when you have certain types of gates installed. Research this ahead of time to make sure these costs are not overwhelming to your budget.
If you still aren't sure which automatic gate is best for your specific needs, give us a call. We'd love to make recommendations, answer your questions, and help ensure the right gate goes up on your property.
Reasons to Choose Automatic Gates in Denver
More Denver residents choose automatic gates in 2022 than ever before. The increased popularity proves that homeowners know they have found a superior product that supersedes expectations.
Aside from its popularity, the best reasons to choose automatic gates in Denver include:
Added Security: Most property owners install automatic gates to add protection and security to their property. They are confident that automatic gates deliver. You can install this gate and protect your property from the outside world. The gates work well at both residential and commercial properties.
Peace of Mind: Automatic gates in Denver offer more security than traditional gates and fences, giving you peace of mind day in and day out. You control the flow of traffic, know who comes in and out of the property, and reduce the risk of break-in/burglary. How awesome is that? Whether you choose to install a gate at your home or business, automatic gates deliver comfort when it's needed the most.
Added Value: Every property owner wants to maximize its value while getting the benefits of the upgrade before its sold. If you plan to sell your property in the future, automatic gates add value that you'll see in your pockets at this time. Businesses and homes that have security automatic gates are viewed as prestigious properties. You'll greatly benefit from that elated view should you decide to sell.
Automatic gates, regardless of the style you want, bring so many benefits to your property. We've covered some of the most popular gate styles and their pros and cons of them. But, we know there is much more to learn about automatic gates in Denver. Don't hesitate to reach out to ask questions and allow us to help secure your home or business.
When you want automatic gate installation in Denver or need repairs, contact us by phone at (303) 223-6902 or send us an email and one of our fence and gate experts will be glad to assist you.
Need an expert opinion? Talk to our experts today!
When you talk to our experts at Denco Fence Company, we'll help you compare fence styles, share design ideas, and answer any questions along the way. If you're looking to build or repair a fence that you and your neighbors are going to love, get a free estimate and let us help bring your project to life.
Get a Free Estimate